Schools and educational institutions throughout the UK are experiencing a rise in incidents of vandalism and theft; a worrying trend that has been exacerbated by harmful fads on social media. As schools look for ways to protect their essential installations, OvoGard is here to help.
It is a sad fact that schools, colleges and PRU educational settings are facing a new and destructive challenge: intentional damage and theft of essential equipment and fixtures. Whilst reports from The Guardian have pointed towards a 'viral challenge' on social media for this uptick in vandalism, other schools have long-struggled with the issue, with damages in schools in Scotland amounting to an eye-watering $4.5 million in a five-year period.
Recent reports of vandalism in school have highlighted intentional damage to walls, doors and lighting systems, as well as key fixtures and fittings including:
Water coolers
Hand sanitiser dispensers
Hand dryers
Digital screens
Communal & shared tech equipment
Unfortunately, the list here goes on. As schools search for a solution, OvoGard is here to meet the challenge safely and cost-effectively. Keep reading to discover how our solutions can create a safer, more secure learning environment for students and staff alike…
Eliminate Theft and Vandalism in Schools with OvoGard Protective Shielding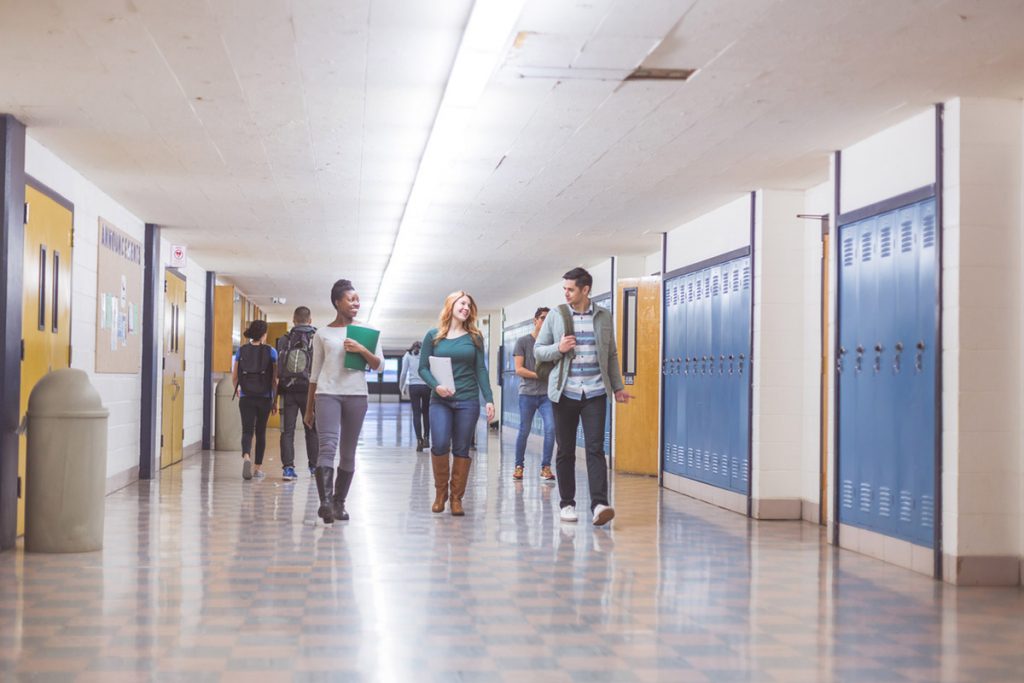 Installations like water coolers, hand sanitiser dispensers and hand dryers represent significant investments for the UK's schools, which are operating on limited and often tight budgets. Rather than investing in constant replacements and repair work, schools can protect their installations with OvoGard protective shielding. Here's a few reasons why schools place their trust in our solutions:
Robust materials: The challenges faced by today's school demand a solution that is robust, hard-wearing and impervious to damage. OvoGard's shields are constructed from virtually indestructible materials that prevent moving, tampering and climbing. Meanwhile, our super-secure fitting and anchoring system means that your installations are free from the risks of vandalism and unauthorised moving.
Guaranteed access: Schools and educational institutions face legal obligations in providing safe, guaranteed access to resources such as clean drinking water. By using an OvoGard solution such as the SecuraFlo shield, schools can ensure safe and guaranteed access to water whilst protecting coolers and dispensers from damage.
User safety: From jagged edges to loose wires, many installations in our schools present an immediate risk to health and safety. By protecting these installations with an OvoGard protective shield, schools can significantly reduce this risk of accident or injury.
School-friendly installation: OvoGard's installation and maintenance processes are professional and discrete, with our trained and experienced team attending your school to complete all works in a way that minimises disruption to teaching and other school activities.
Design for your school: Here at OvoGard, we pride ourselves on our bespoke design service; proposing cost-effective and personalised designs to protect any infrastructure when it's needed. Regardless of the installation that needs protecting, we can design a solution that accommodates your spatial, budgetary and operational requirements.
We're appealing to schools and educational institutions to tackle vandalism and theft head-on with an OvoGard protective shield. To learn more about our work in the education sector, click here.
Stand Up to Vandalism in Schools with OvoGard
Forget investing thousands in replacements and repair jobs. OvoGard offers cost-effective and permanent solutions, allowing schools to stop vandalism in its tracks. To find out more about how we can create a safer environment in your school or educational setting, contact us today.