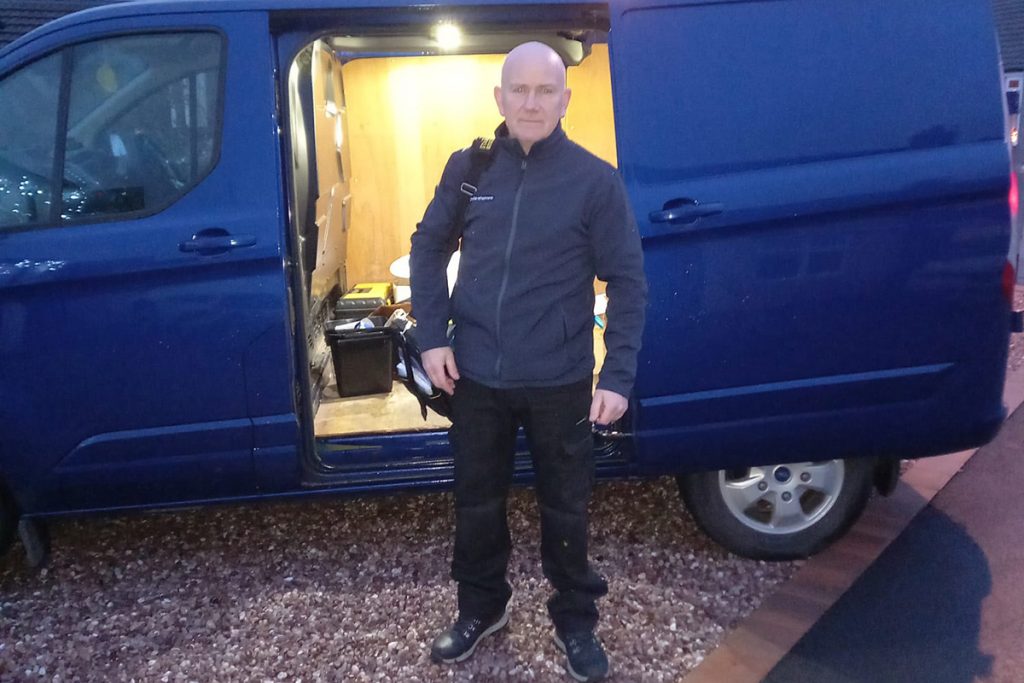 The past few months have been eventful for the team at OvoGard. Whilst we've been hard at work promoting our range of protective shielding solutions, we've also been adding to our growing team. This month, we were proud to welcome new hire Duncan Aspinall – keep reading to learn more about our newbie!
Welcome, Duncan! Tell us a little bit about your experience before joining OvoGard.
"I previously worked as a service engineer for 12 years, serving office equipment and photo booths before moving into security. I've always undertaken DIY projects like decorating, kitchen and bathroom installations, too."
What made you decide to pursue a career with OvoGard?
"I always felt that I wanted to return to the service industry, and after speaking to Russell Comber (Founder and Managing Director) and realising there was a possibility of employment, it was too good of an opportunity to turn down!"
What are your thoughts on OvoGard products and staff?
"The staff are friendly and made me feel welcome from day one. I'm still learning about the products, but I've been very impressed with them so far."
How has your experience been with OvoGard so far?
"My experience has been very positive and I've been made to feel very welcome as a new member of staff."
What hobbies/interests do you enjoy outside of work?
"I enjoy going to the gym, playing golf, playing the saxophone and spending time with my family."
What's your favourite memorable quote?
"Winners never quit and quitters never win" – Vince Lombardi
How can potential customers get in touch with you?
"Customers can get in touch with me by emailing me via duncanaspinall.choice@gmail.com. Failing that, they can get me directly on my mobile on 07561665941."