Whether they operate in mental health, educational or even custodial environments, there's lots of reasons why organisations choose SecuraFlo™ for water dispenser protection. In the first blog from the team at OvoGard, we look at the benefits of our protective shield and how organisations, including mental healthcare providers can use our product to protect their infrastructure. Check it out!
Regardless of your organisation's needs, one thing is true: your staff, your service users and your site visitors have a legal right to a clean and drinkable water supply. Whilst human rights law establishes that medical patients and custodial detainees must have access to drinking water, employment legislation states that employers must provide access to all workers under Workplace Health, Safety and Welfare Regulations 1992. As a minimum, organisations must provide a water supply that meets the following requirements:
The water must be freely available
The water must be clean
The water must be free of any form of contamination
The water must be easily accessible and unlimited
Securing Water Supply the Right Way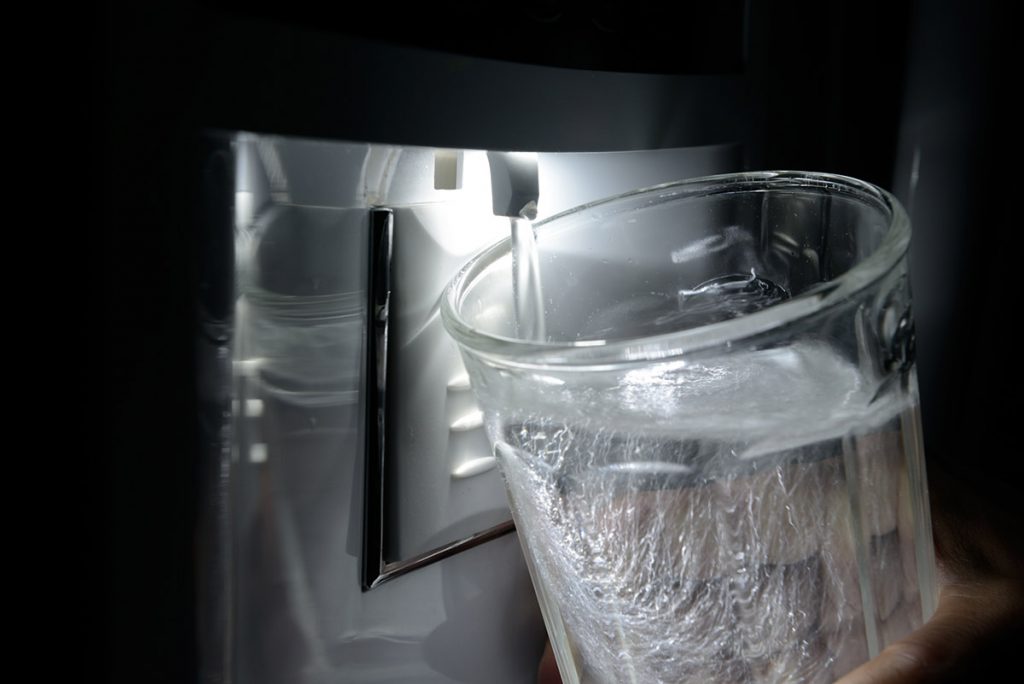 In many cases, organisations across a range of sectors must take steps to ensure that they meet these requirements. This is particularly true within mental health provision, which often operates within challenging and sometimes hostile environments. When it comes to water dispensers and hot water supplies, there are several reasons why sectors choose our SecuraFlo™ shield. Here's just a few of them:
Protecting patients
Here at OvoGard, we've been proud to work across a range of environments which accommodate some of the most vulnerable in society, including hospital wards, mental health settings, nursing homes and secure medical areas. When healthcare organisations use SecuraFlo™, they can ensure that all service users have free access to water supply in a way that protects them from accident or injury. Antimicrobial protection is available for added security in environments where hygiene is critical.
Protecting investments
Water supplies represent a significant investment. Whether you've decided to install a cold water supply or a hot water dispenser, these additions to your organisation can cost an average of £150-1,000 depending on the range of features available. However, that's only where the costs start. You can expect to add to that cost with the purchasing of accessories, the exercising of maintenance and the regular replacement of water filters. In fast paced and hostile environments, the SecuraFlo™ shield can protect your investment.
Protecting infrastructure
Water dispensers often exist in challenging and often hostile environments. These include prisons, detention centres and custody suites which often suffer thousands of pounds of damage to vandalism, as highlighted in a media report around the Independent Monitoring Board. Beyond cases of vandalism, water supplies have also been used as areas for the stashing of weapons, drugs and other contraband. With the SecuraFlo™ protective shield, the custodial sector can invest in a virtually indestructible layer of protection that features an anti-climb, anti-ligature and anti-stash design.
Protecting learning
Schools, colleges and universities must meet their legal obligations in terms of providing a clean source of drinking water to all pupils and students. However, it is a sad fact that vandalism and equipment theft has become a major issue in schools throughout the UK and beyond. Fortunately, the SecuraFlo™ shield can be anchored to the ground if needed, preventing tampering or moving by those who are unqualified to do so. Additionally, our solution can only be opened requiring a specific Allen Key, guaranteeing the highest levels of system security.
It's true: water is a legal right. However, providing that right means investing in protection that works. When it comes to enjoying safe, secure and unlimited access to water, you can count on the SecuraFlo™ shield by OvoGard.
Infrastructure and Equipment Protection: How OvoGard Can Help

Here at OvoGard, we protect more than just water dispensers. We offer a bespoke design service, using the unique, indestructible features of SecuraFlo™ to protect any major infrastructure; from vending machines and soap dispensers to television screens and vending machines. Contact us today to find out how we can protect those investments that matter most.